Frequently Asked Questions (FAQ)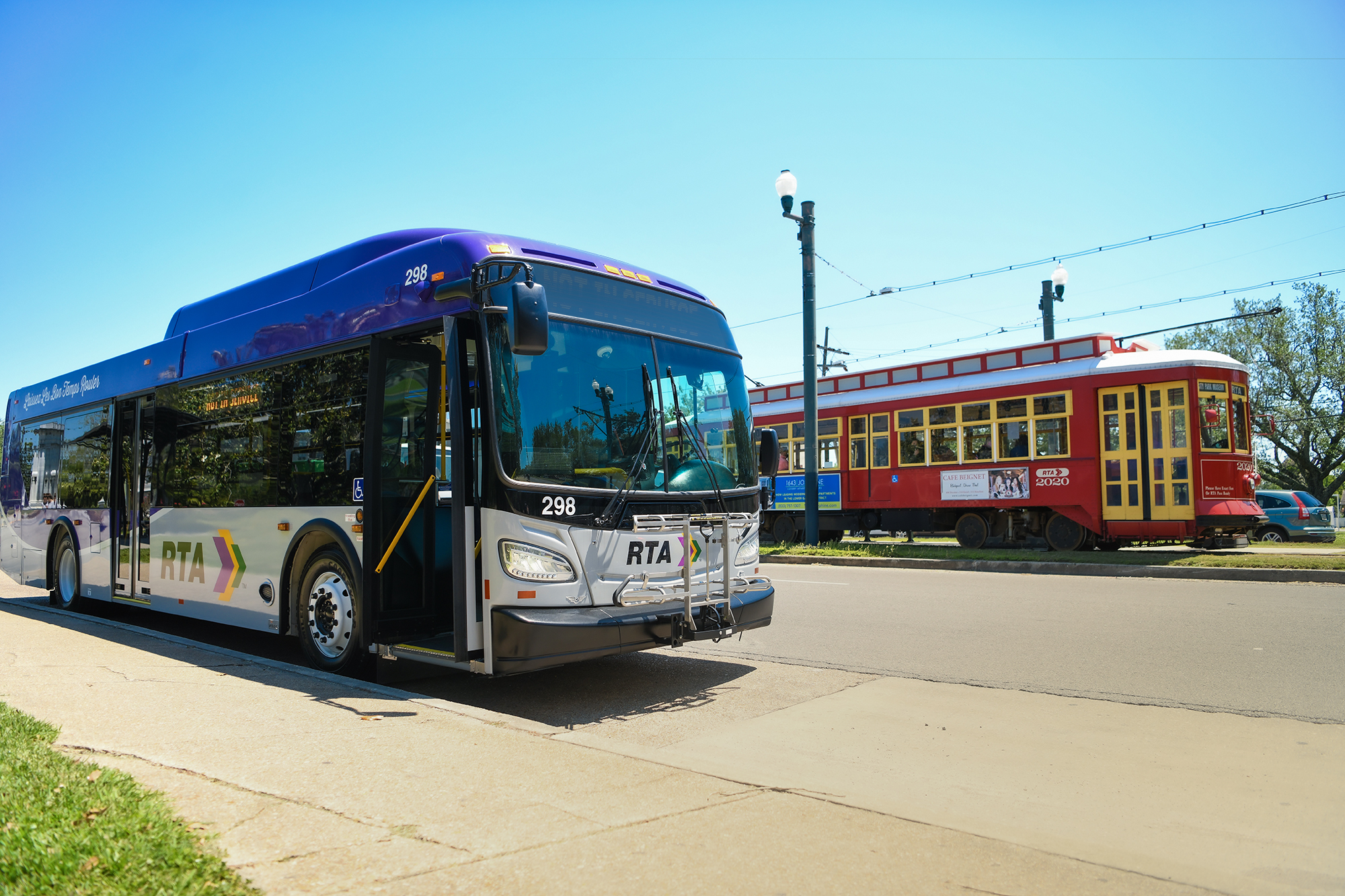 Frequently Asked Questions (FAQ)
What is happening on September 25th?
A new bus network for New Orleans will go live on Sunday, September 25, 2022. Almost every bus route in the current system will be changed in the new network.
Why the new network?
The new network is set up to improve service for RTA riders. By making these changes to the bus network, we are aiming to provide:
Shorter trips with shorter wait times

More late night and weekend service

Better access to jobs

Better access to major destinations, like grocery stores, hospitals, libraries, and NORD facilities

More reliable service, by reducing potential disruptions along the routes
Will my bus route change?
Almost all bus routes will change in some way – the bus route name might change, the destination, the schedule, or the route itself. A summary of the changes is here.
Will my bus stop change?
Maybe! Most stops in the system will NOT have a change of location, but service at that stop may change. The route name might be different, the bus may go to a different place, the schedule might change. Visit norta.com/September25 in August 2022 or text RTAUPDATE to 41411 to learn the details.
When will I know the schedules and stops?
Early August 2022, we will post the schedules and stops on our website. We will have a trip planner tool to let you see how your route will change in the new system.
Why are some bus routes going away?
Every change in the new network came with a trade-off. For example, in some places, we're able to offer better bus service – more direct route with buses spaced every 15 minutes apart – by asking riders to walk a little farther to the transit stop. In other areas, riders may have to transfer at one of the new transfer hubs instead of having a one seat ride, but in exchange they're able to access more places and greater flexibility within their transit ride. In places where bus service is being reduced, the new network has a better bus route nearby, though the walk may be a little farther to reach the stop. We've made sure that this new system will offer better access to jobs and destinations throughout the greater New Orleans area.
What will be my experience on September 25th?
Starting on September 25, 2022, most bus routes will change – you may go to your stop and find that the bus you usually take has a different name, has been extended to reach a new destination, travels on a different route, or runs on a different service. We are dedicated to communicating all of these changes ahead of time and supporting our riders to navigate the new system. Please call the Rideline, visit the website or email us with any questions you may have.
How did you come up with the changes?
First and foremost, the changes to the network reflect what riders said that they wanted in a new bus network. The changes to the network come after a two-year planning process led by the Regional Planning Commission. That process included four rounds of community outreach, reaching over 3,000 riders. These outreach efforts asked riders about their current riding experience, their preferences and priorities for a new bus network, and their opinion on proposed changes to the proposal.
During the redesign of the network, we developed changes to stay within our current budget and resources. This means that every change has a corresponding trade-off. Wherever we add service – including increasing frequency – we had to pare back other service to stay balanced. We used riders' priorities and input to steer the trade-offs made in the new system. The changes to the bus network will also provide better access to jobs and major destinations, shorter trips, and improve operational efficiency in the system.
How do I learn more?
Visit: www.norta.com/september25
Email: September25@rtaforward.org
Text: RTAUPDATES to 41411
Call: Rideline at 504-248-3900