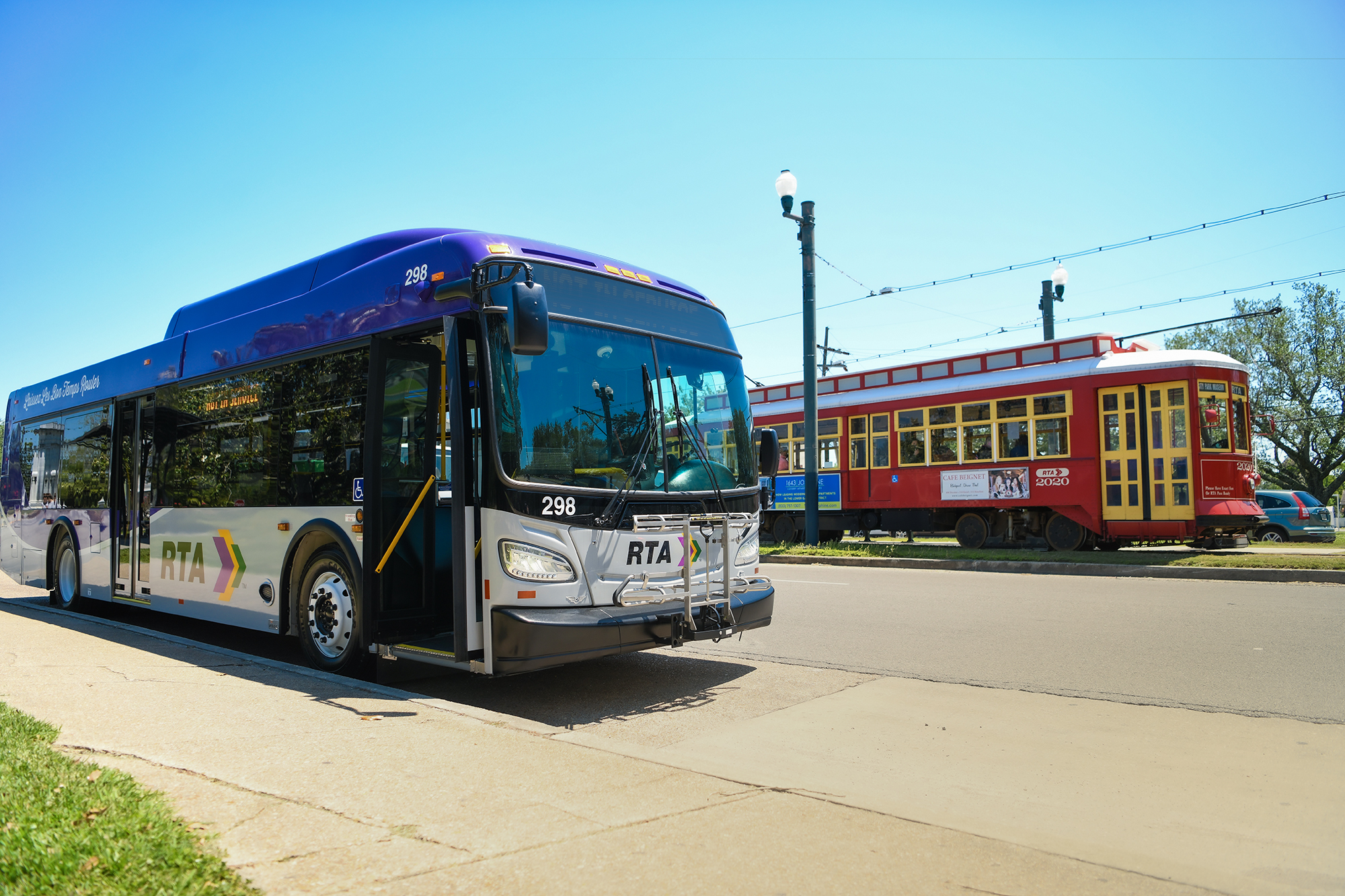 Summary
This fall, we're delivering something RTA riders have asked about for years – shorter wait times at stops. On September 25th, we're unveiling New Links, a top-to-bottom redesign of our entire bus network, that will shorten the time between buses arriving at stops on nearly all of RTA's bus routes. Buses will arrive more frequently and more reliably on-time to stops, reducing overall travel times for RTA riders every day of the week.
Nearly every RTA bus line will experience change to its schedule and route.
Most lines will end up with fewer stops in order to shorten your travel time. A few will be rerouted or combined with other lines to form a new route. RTA riders across the new network will have shorter waits, on quicker trips, to the region's most popular destinations. This will be especially true for riders crossing the river and traveling to and from MSY airport.
New and updated routes and schedules will be released this June/July.
Making major changes to our entire bus network is a big challenge – for RTA staff, particularly our planners and bus operators, but especially for you, RTA riders, who depend on us every single day. We're taking the challenge head on, so we can deliver the first-rate, on-time service you deserve – with more high-frequency service, reduced travel times, and on-time arrivals running day and night (including increased late-night service)!


What you can expect
Changes to every RTA bus route (New routes and schedules coming soon!)

Shorter waits at stops between buses

Fewer stops on most routes

Shorter overall travel time to your destination
---
Subscribe for Updates
Click to subscribe. Enter your contact information and submit. On the following screen, select the topic Capital Project Updates.
---


More Info