New Orleans RTA Announces Improved Service Changes for Algiers Residents
NEW ORLEANS - The New Orleans Regional Transit Authority (RTA) announced improved local service changes to Algiers residents who live along the Memorial Park Drive corridor. Beginning Monday, November 14, the 105-Algiers Local will provide service to Walmart Supercenter on Behrman Place for residents within the corridor, which includes Renaissance Place, Oakville Apartments, Forest Park Apartments, and Jackson Landing Apartments. Residents in this community will maintain access to other grocery stores and public services within Algiers, such as the Algiers Regional Library.
RTA's bus network redesign, which went into service in September 2022, improved access to grocery stores and other essential services to the Westbank and throughout New Orleans. After receiving riders' feedback and requests from the Memorial Park Drive community, our agency immediately worked to address this gap in service. Prior to the bus network redesign, residents in this area had direct access to and from the Walmart Supercenter on Behrman Place on the 115-General DeGaulle-Tullis route. The 105-Algiers Local 40-minute bus service will now connect area residents to Walmart Supercenter in both directions.
The New Orleans RTA initiates a service change from time to time to improve service reliability and accessibility for riders. For more information regarding the 105-Algiers Local route improvements, riders can contact RIDELINE at 504-248-3900 or visit the RTA's website norta.com.
Modified sections of the route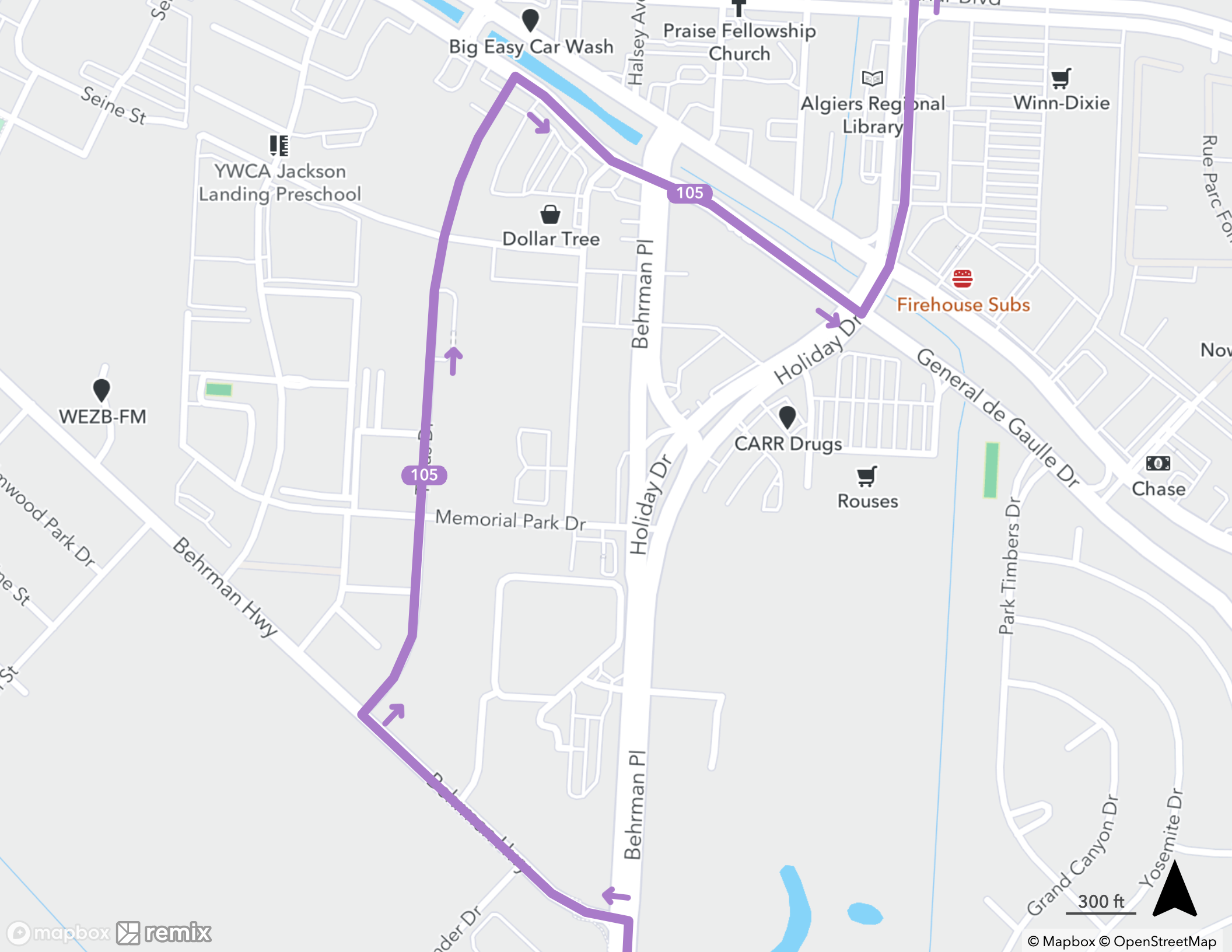 In the direction towards Wilty Terminal via Walmart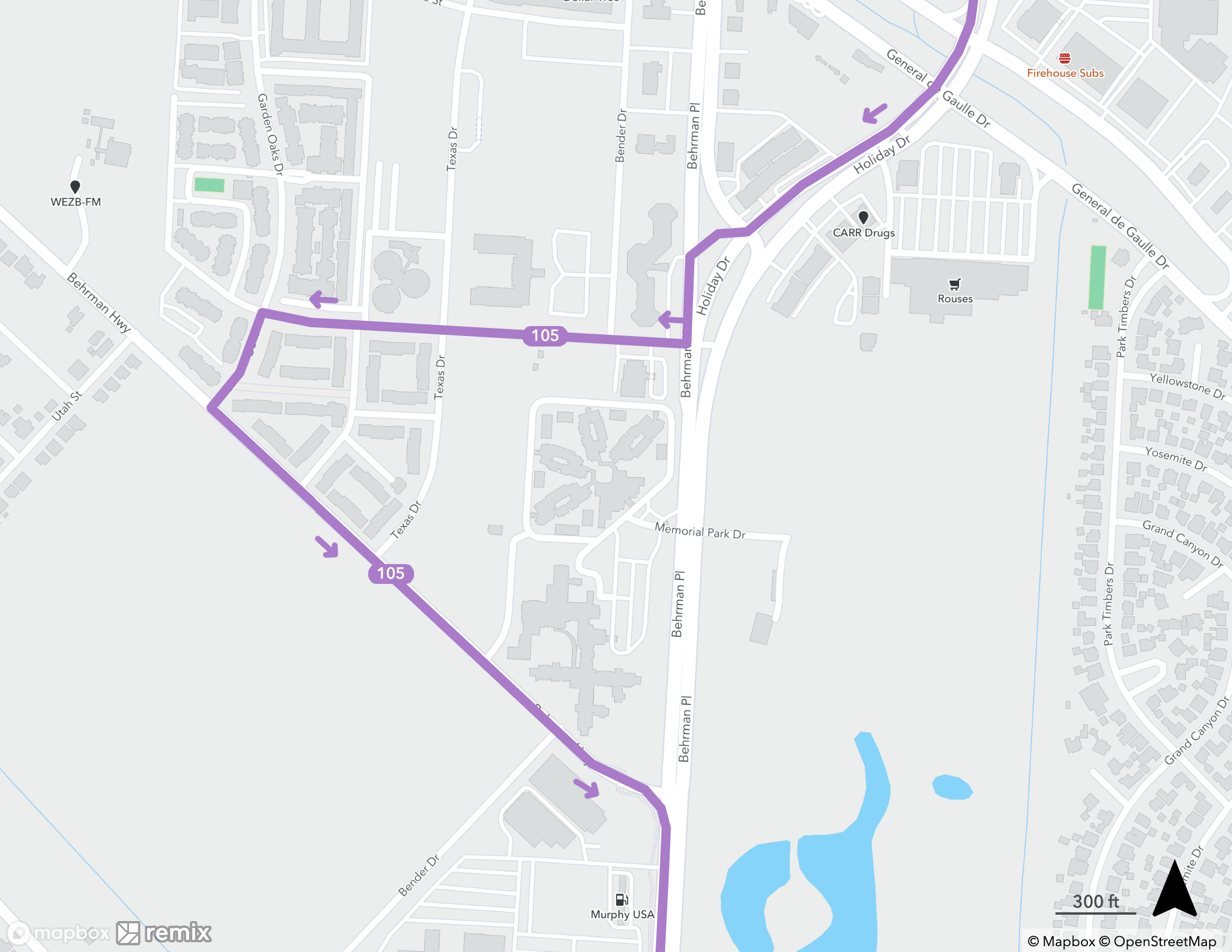 In the direction towards Tall Timbers