How to Pay
Learn about all the different types of fares and passes. Paying for your ride is easy on buses, streetcars, and even the ferries with the Le Pass app.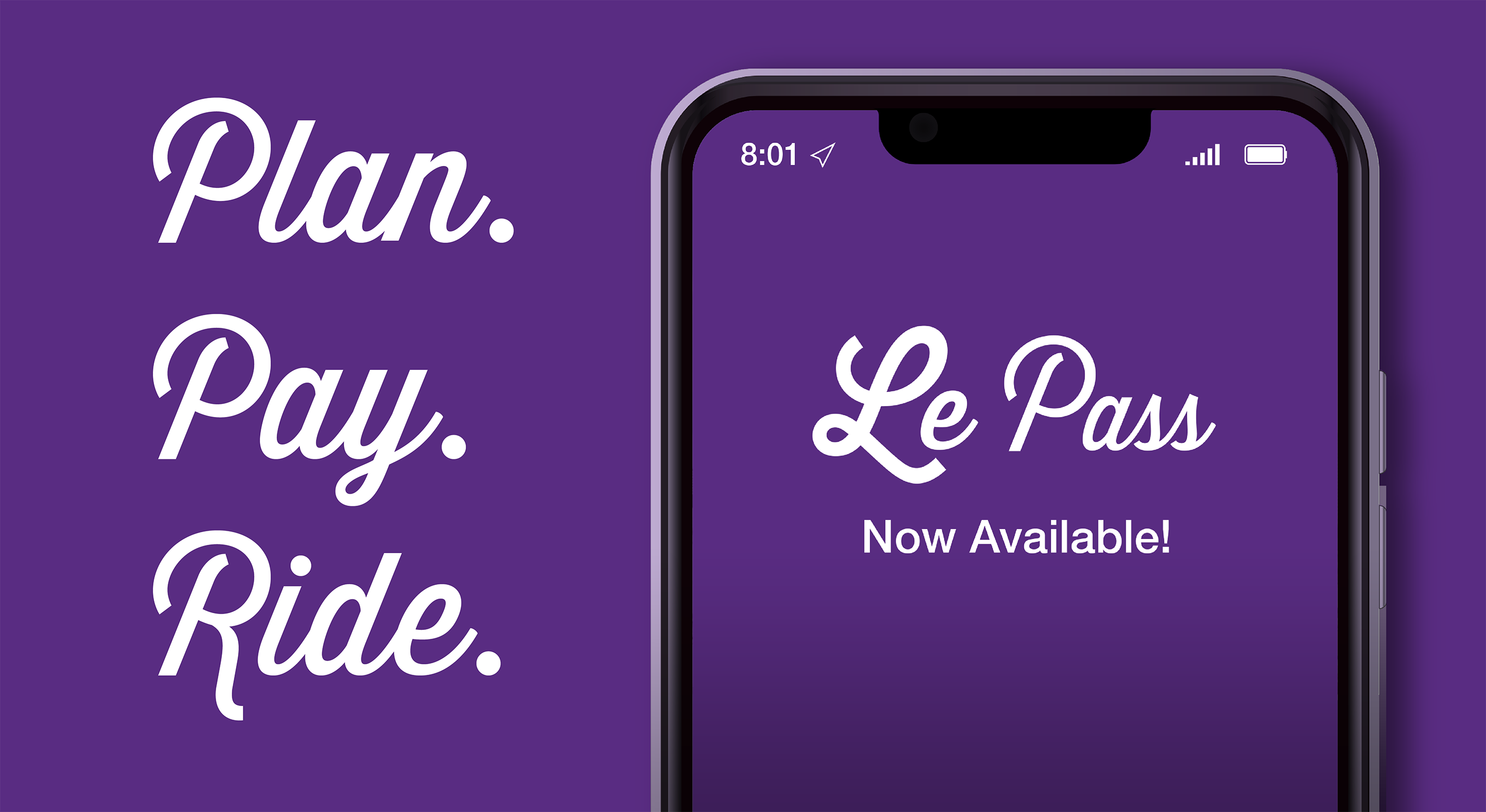 Le Pass now includes JP Transit mobile passes
JP Transit mobile passes are for Jefferson Parish and do not work on RTA buses, streetcars, and ferries.
If you want to ride on both RTA and JP Transit you should purchase a Regional Ride mobile pass in the app.
---
Le Pass
Introducing Le Pass, RTA's official transit application. Le Pass provides riders with a more efficient and seamless transit experience — trip planner, mobile payment and real-time information — all from one app.
The new Le Pass app allows users to live track both RTA's buses, streetcars and ferries as well as Jefferson Transit's (JET) buses in Jefferson Parish.
With Le Pass, you can easily buy your bus, streetcar and ferry passes right on your phone. No need to wonder about where your ride is or fumble with cash. To pay your fare, just tap to use a pass and then show your pass on your phone when you enter the vehicle.


More Info
Plan
Plan your entire journey without leaving the app
View all lines running at stops near you.
Service Alerts keep you aware of issues ahead of time.
Save your favorite locations and lines for quick access.
Pay
Purchase bus, streetcar and ferry fares and validate your mobile pass with a tap.
Then just show your mobile pass to the operator when you board the vehicle. No scanning required!
Ride
Track the arrival of your bus and streetcar in real time. (Click here to learn how.)
You'll always be informed with step-by-step navigation. Get-off alerts are offered so you never miss your stop.
You can check the arrival time of your bus or streetcar by tapping on the Lines icon at the bottom of the screen. Select your route. On the next screen, check the direction and select your bus stop.
Transit is an all-in-one app used by millions across the globe including many RTA riders in New Orleans. Riders can purchase fares straight from the Transit app. For travelers, this is a great way to plan trips and purchase fare across multiple cities and systems – all from a single app!
RTA riders also can access the premium Transit Royale features for free! Click here to try Transit.
How to Find Real-Time Arrival Information
Le Pass offers up-to-the-minute arrival information. Here's how to find it.
How to Purchase Multiple Passes in Le Pass
Here's how to purchase activate multiple passes at once.