New Orleans RTA bids farewell to Board Chairman and transit advocate Flozell Daniels after 11 years of service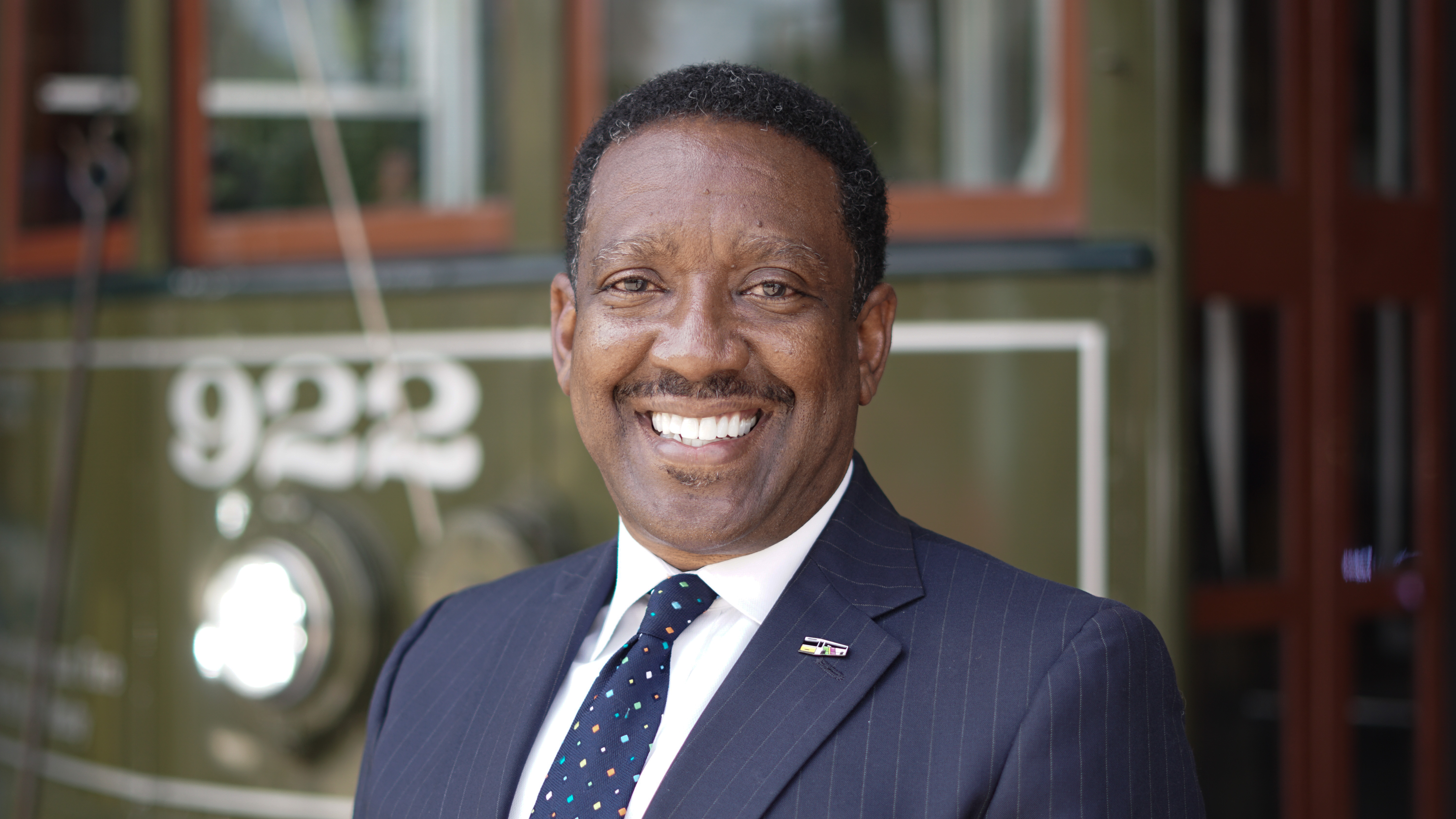 NEW ORLEANS - Today, the New Orleans Regional Transit Authority (RTA) recognized RTA Board Chair Flozell Daniels for 11 years of service during his last Board of Commissioners meeting on Tuesday, July 26, 2022. Daniels, a longtime philanthropic leader, was appointed to the RTA Board of Commissioners in 2011 and has served as board chair since 2018.
"Flozell has been a proud partner and community ambassador with the RTA for the past 11 years. He has made it his mission to advocate for the City's most vulnerable communities and has proven to be a consistent and strong voice on our Board of Commissioners," said Alex Wiggins, RTA CEO. "His contributions have assisted RTA in building a more equitable and world class transit system. We thank him for his many contributions and wish him much future success."
"Flozell is a dedicated public servant committed to making our public transportation more equitable and energy efficient," said Mayor LaToya Cantrell. "His commitment to transparency and public oversight was only equaled by his focus on making RTA accessible for all. Whether it was through instituting discounted rates for senior citizens and our youth to awarding contracts worth millions to Disadvantaged Business Enterprises, the City of New Orleans remains appreciative of Flozell's advocacy on behalf of our most vulnerable communities and his devotion to developing a world-class transit system."
The RTA Board of Commissioners governs the Regional Transit Authority, and their guidance is invaluable in expanding transit mobility within New Orleans and the region. As board chair, Daniels led efforts to advance transit equity and transparency with the decision to bring RTA operations and maintenance functions in-house and back to public oversight. The decision to end Transdev as the operator of RTA in 2020 proved to be successful, presenting an opportunity to invest in the professional development of its staff and growing leadership from within the agency.
Daniels, a fierce advocate of transit equity, also supported the introduction of RTA's new fare structure, which includes discounted rates for seniors and youth. Other accomplishments during his helm as board chair include:
Awarded $7.3 million in contracts to disadvantaged business enterprises (DBE's), exceeding RTA's 30% DBE utilization objective by more than 20% and making the agency one of the state's top performers in this area.
Launched a new online DBE certification process, the NORTA Diversity Compliance System. The new digital portal replaces the manual process and increases efficiency and convenience for riders and partners.
Implemented initial stages of RTA's equity-driven bus network redesign prioritizing the needs of those who depend on public transit and need frequent, reliable service to get to work, healthcare, and other essential services.
Facilitated a Transit Equity Forum with U.S. Department of Transportation officials to encourage Biden Administration investments in transit equity. Incorporated equity goals highest level of the agency performance management process; and hired a Chief of Diversity, Equity, and Inclusion officer.
Established a pilot program to hire graduates of the Louisiana State Penitentiary's Auto Mechanic Apprenticeship Program upon their release, which demonstrates our commitment to restorative justice.
Advancing the design and public feedback for the region's first Bus Rapid Transit (BRT) study. BRT dedicated bus lanes will provide faster and more frequent transit options to more than 30,000 people from New Orleans East and Algiers to the City's job hub downtown.
Daniels served as board chair during the worse pandemic of a century. During that time, RTA was a national leader in their COVID-19 response, emphasizing the health and well-being of their workers and providing bus operators with supplemental COVID-19 pay. The Board of Commissioners and RTA continued to fulfill their commitment to invest in RTA employees by approving a new four-year labor agreement with the Amalgamated Transit Union (ATU) Local 1560. The labor agreement kept RTA operators among the highest paid in the southwest and southeast regions.
"In the depths of the pandemic, the RTA was the circulatory system that carried heroic essential workers and first responders to the frontlines so that they could carry all of us through the crisis. It is an extraordinary chapter in the RTA's history, and I am proud to have played a part in that" said Flozell Daniels, Jr., RTA Board chair. It has been an incredible honor to serve on the Board of Commissioners for 11 years. I am departing the Board knowing that our transit system is more equitable and efficient and is well on its way to developing a world-class transit system for all riders. I am confident the Board's new leadership will continue to be committed to collaboration and improving mobility options in New Orleans and throughout the region."