New Orleans RTA receives APTA's 2022 Rail Safety Certificate of Merit Award for Light Rail/Streetcar for the second consecutive year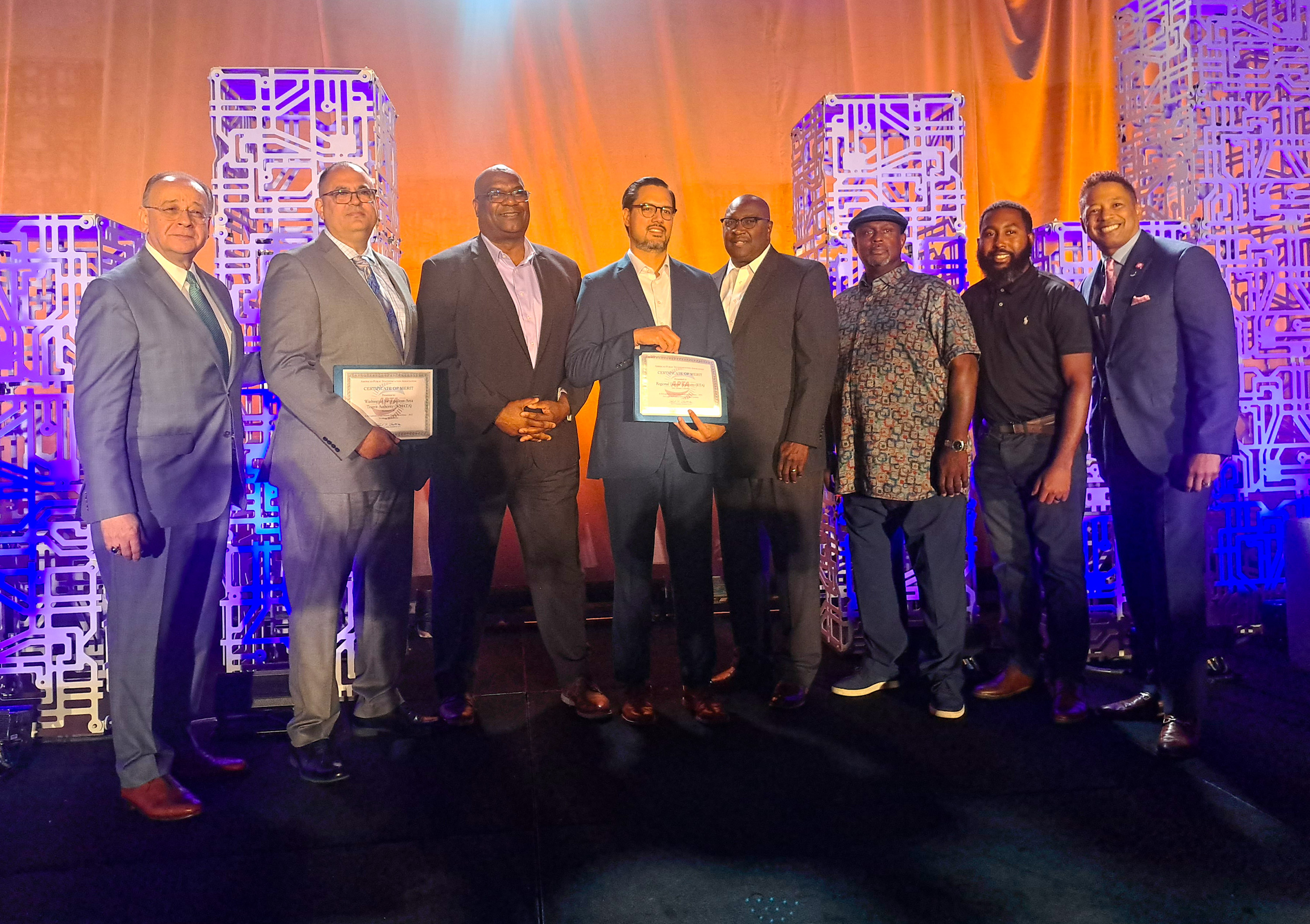 NEW ORLEANS - Today, the New Orleans Regional Transit Authority (RTA) was named the winner of the American Public Transportation Association (APTA)'s 2022 Rail Safety Certificate of Merit award for Light Rail/Streetcar systems. The Gold Award and Certificate of Merit winners were announced at APTA's Rail Conference held in San Deigo, California.
"The Board of Commissioners congratulates the team on their hard work and dedication in creating a culture of safety and being recognized by our industry peers," stated RTA Board Chair Flozell Daniels Jr. "We're proud of the work that's gone into making sure RTA can safely serve our riders. The RTA Board of Commissioners remains dedicated to working with senior leadership to provide safe, reliable, and equitable transportation solutions as we continue to transform transit."

"One of RTA's key priorities is building a strong safety culture, focused on safely transporting our riders to their destinations," said Alex Z. Wiggins, RTA CEO. "Today's recognition supports the work of our safety team and the entire organization. We are proud to be recognized for a second year by our peers as we work to provide safe, reliable transit services in New Orleans and throughout the region."

The APTA Bus and Rail Safety & Security Excellence Awards recognize public transit providers for their innovative and proactive safety and security programs. These awards help build the industry by benchmarking successful programs so other systems can implement and fine-tune their programs based on the findings of their peers.


A Certificate of Merit is given to organizations to recognize exceptional achievement in safety or security. Nominations are evaluated on four criteria: effectiveness, benefit level, innovation, and transferability. The top honor is the GOLD Award, given to organizations with the best overall safety or security programs.