Advancing Transit Equity
Diversity, equity & inclusion makes us stronger, as individuals and as an organization. We are committed to creating equitable processes and outcomes across our region.
The RTA aims to set a new national standard in how transit agencies approach transit equity. By setting aggressive Disadvantaged Business Enterprise (DBE) utilization goals, forwarding employment equity through re-entry and development programs, instituting its Race and Social Justice Toolkit, creating better transit options in the West Bank and New Orleans East and as the lead partner in the New Links network redesign, the RTA is aggressively working to create an equitable transit system. As the RTA looks to implement many of these improvements, the RTA is committed to working with our federal transit partner to ensure new federal policies support local equity goals.
Transit System Redesign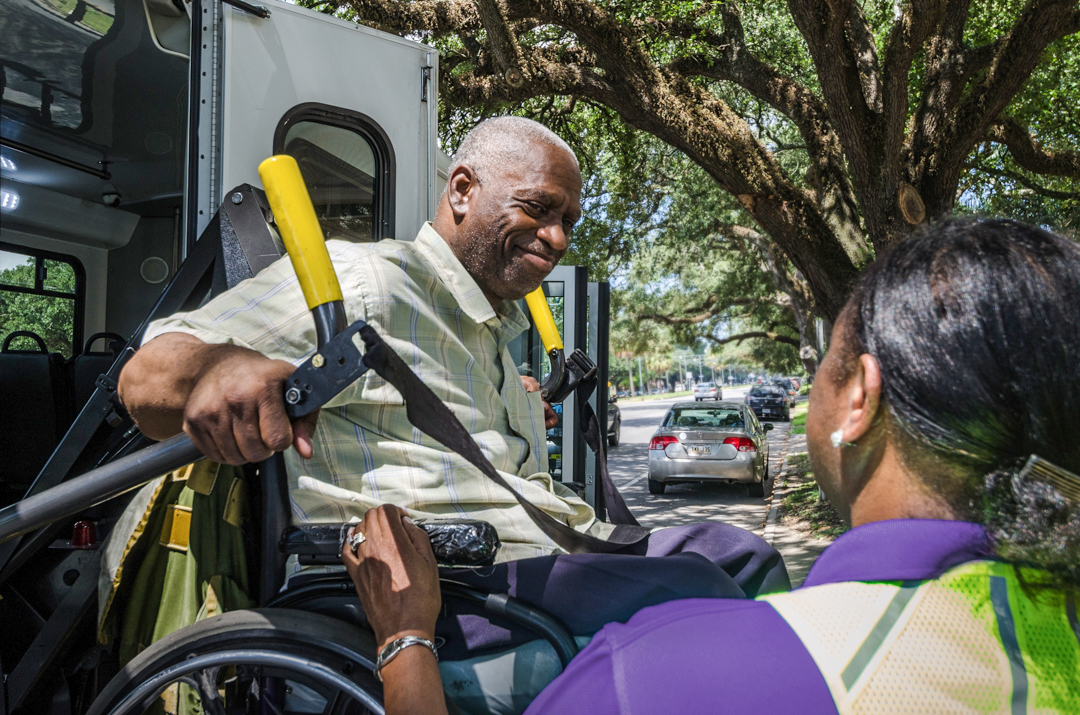 The RTA is re-envisioning transit service as lead partner in the network redesign which aims to increase transit connectivity and equity. The New Links project, which began in 2019, is led by the New Orleans Regional Planning Commission (RPC) as a planning effort for a redesign of the greater New Orleans transit system which includes New Orleans, Jefferson and St. Bernard Parishes. The planning team, comprised of RTA and RPC planners placed an intentional focus on compiling rider and stakeholder feedback on the system, pain points, and suggestions for improvement from a series of surveys and public forums. From this data the team compiled three transit redesign concepts which were presented to the community for feedback. The Final Recommended Network plan is designed to meet several key rider and stakeholder goals identified through the project's outreach. This new network plan would increase the number of people living within a half mile of buses with 15- or 20-minute headways. It will improve service for residents who live in poverty and for households without cars. The system will be better coordinated across parish lines to reduce redundancy and make transfers between systems easier. The new plan would establish transfer hubs in the West Bank, East New Orleans, St. Bernard, and Jefferson Parishes which will allow more frequent service by shortening run times on major routes to the downtown corridors. Combined, these changes will result in a measurable improvement in transit equity, reliability, and overall rider experience.
---
Public Arts Partnership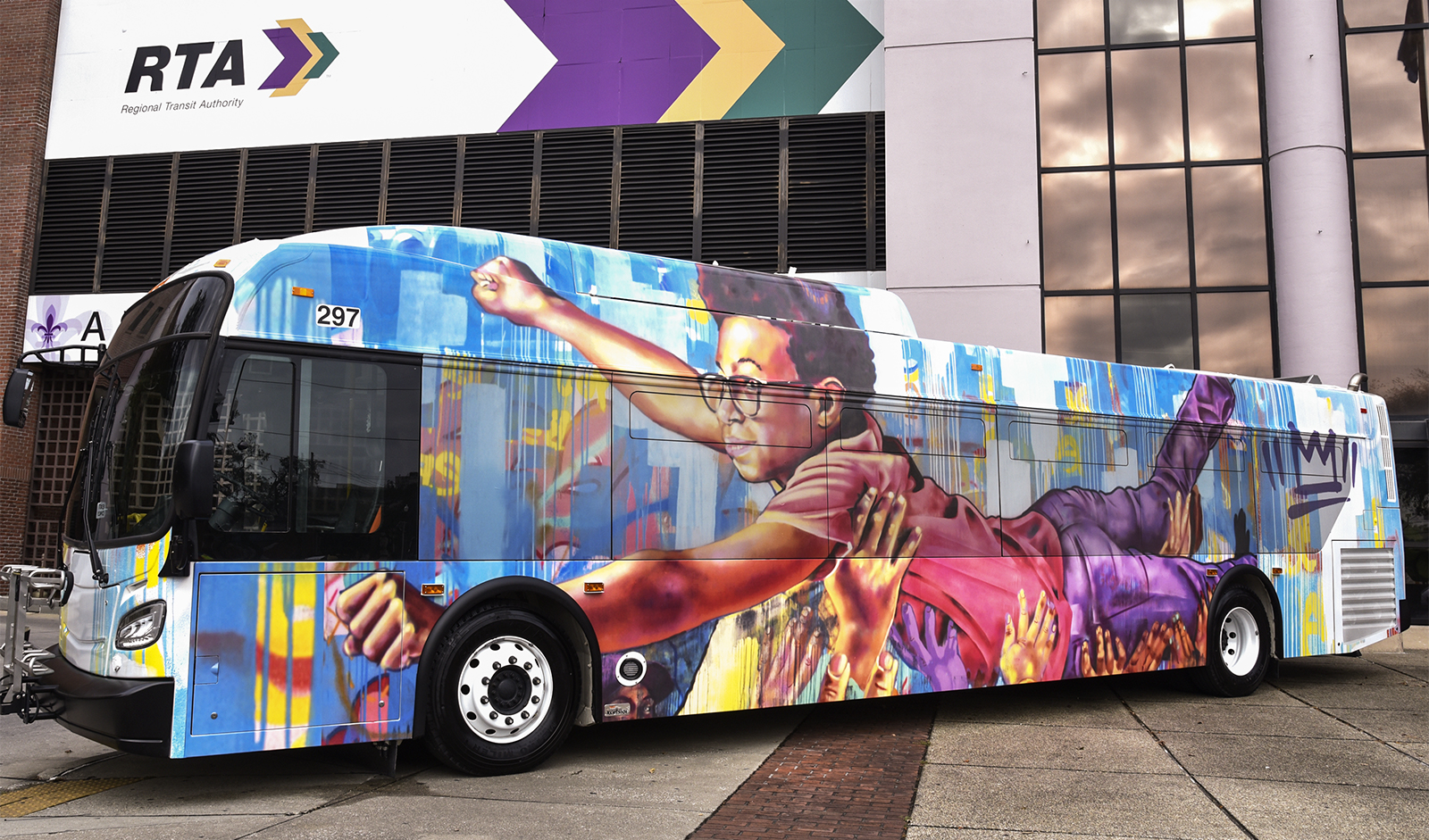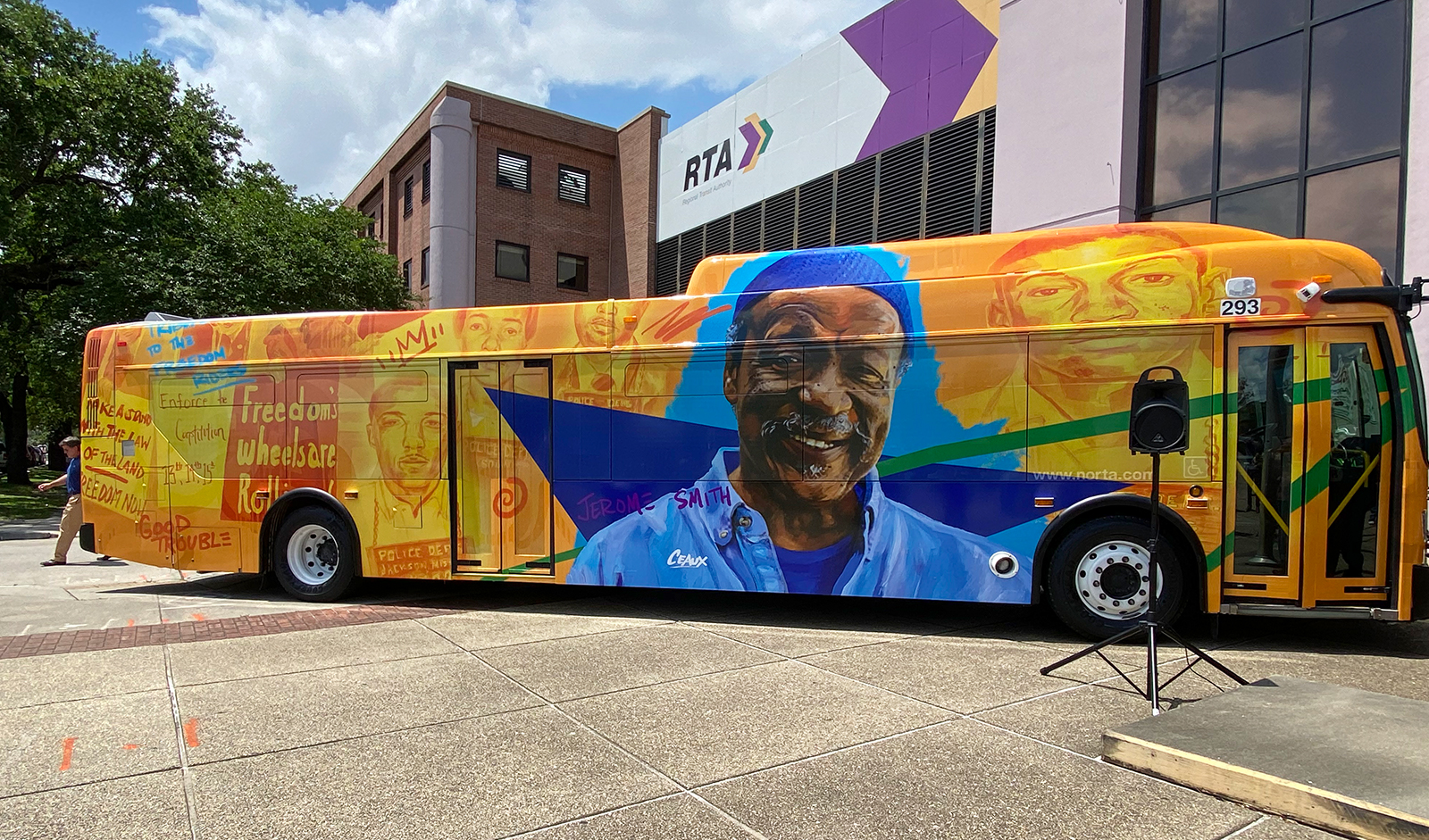 New Orleans is a city built on diversity, resulting in a rich and unique culture. It is a city whose livelihood flourishes and often rebounds on the voracity and resiliency of the people, their cultural intelligence and their adoration for the arts and the artists themselves. In beat with that cultural rhythm, the RTA has focused on being a better community partner by joining forces with New Orleans' artist Brandan "BMike" Odum and Ashe Cultural Arts Center to create culturally relevant public art buses. The RTA is proud to be a part of this community and is honored to do its part to ensure that New Orleans culture endures and prosperity is shared by all.
---
Transit Equity Town Hall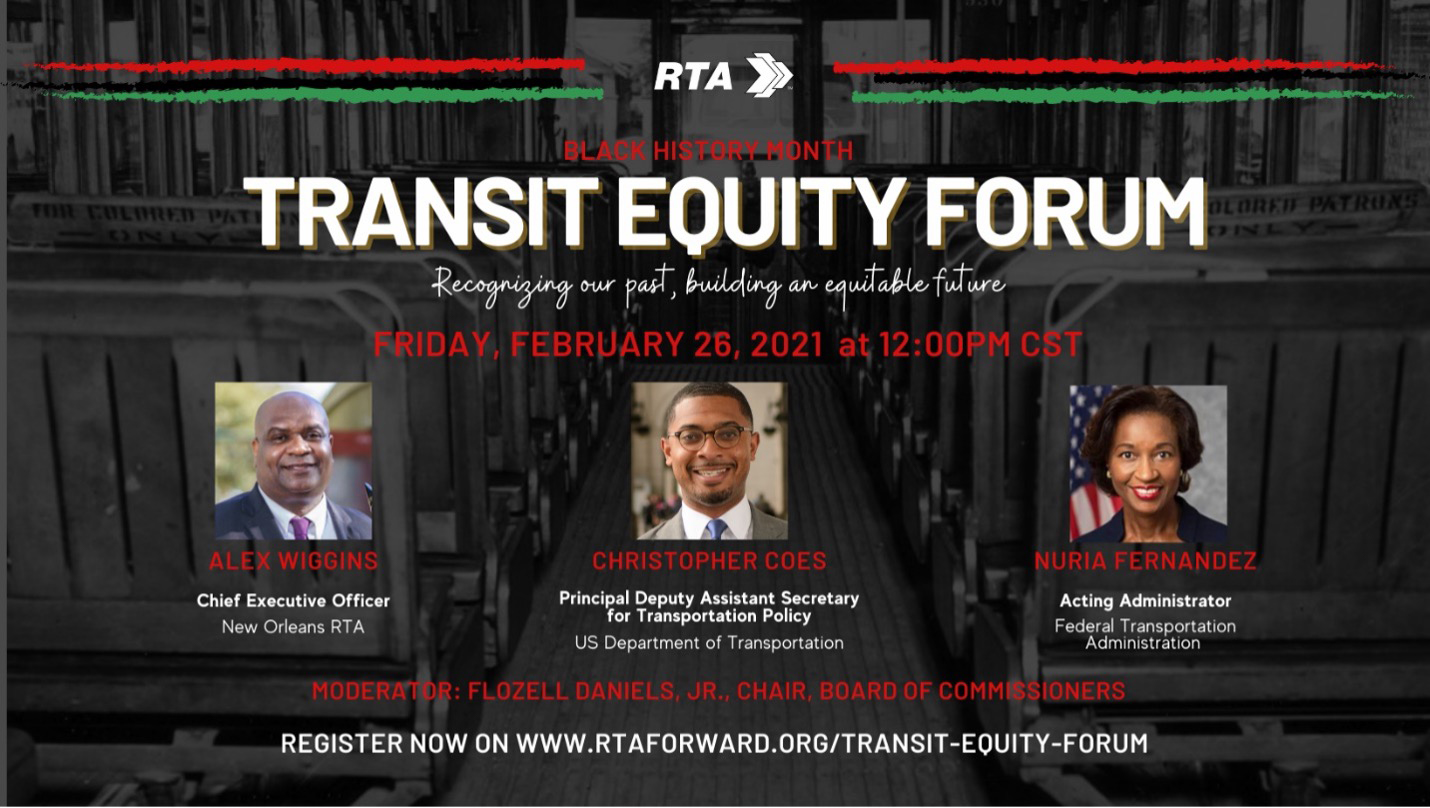 The New Orleans Regional Transit Authority (RTA) hosted a virtual transit equity forum featuring Alex Z. Wiggins, CEO, RTA; Christopher Coes, Principal Deputy Assistant Secretary for Transportation Policy in the Office of the Assistant Secretary for Transportation Policy, U.S. Department of Transportation; and Nuria Fernandez, Acting Administrator of the Federal Transit Administration. The forum was moderated by Flozell Daniels, Chairman, RTA Board of Commissioners. The forum discussed the agency's history of systemic inequities and how the agency intends to partner with the new administration to address these challenges.
---
Iconic Women in Transit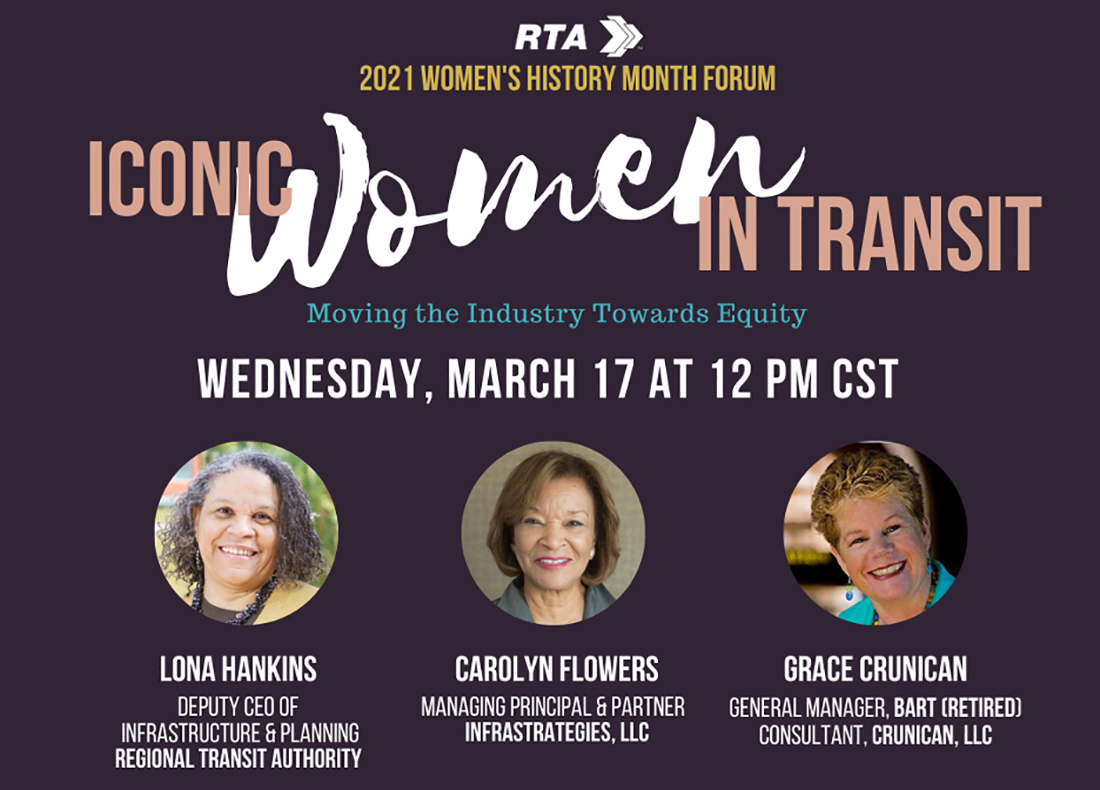 The New Orleans Regional Transit Authority (RTA) hosted a virtual Women's History Month forum celebrating iconic women in transit. This forum featured Lona Hankins, Deputy CEO of Planning and Infrastructure at the RTA, Carolyn Flowers, Managing Principal and Partner at InfraStrategies, and Grace Crunican, Consultant, Crunican LLC., and Retired General Manager, Bay Area Rapid Transit (BART).
As the RTA is focused on transit equity and delivering world class transit service, we know that this work begins at home. The RTA is committed to building workforce that represents the diversity of New Orleans and our nation, including gender equity. This dynamic panel discusse the important role of women in the transit industry and the benefits of including women at the table in key leadership roles as we recover from COVID-19 and build equitable transit systems for the future.